Chef Lata Tondon, who holds the Guinness World Record for the longest cooking marathon, has called for peace after Nigerian social media users stormed her pages with taunts and insults.
READ ALSO: Why Buhari must remain Tinubu's friend after May 29, By Lasisi Olagunju 
Reports have it  that the incident nearly sparked a social media war of words between Nigerians and Indians.
Tondon had earlier congratulated Nigerian chef Hilda Baci, who was at that time attempting to break the record.
With a caption of her, Lata wrote on Instagram:
"All the best, Hilda. Hope to see you on the Official Site of Guinness Book of World Records soon."
However, some Nigerians insulted the lady after the Nigerian broke her record on Monday.
In response, Tondon wrote on Instagram, saying, "sisters and brothers in Nigeria and India to maintain peace and wait for Guinness to officially announce if the current record is broken or not."
Reactions below: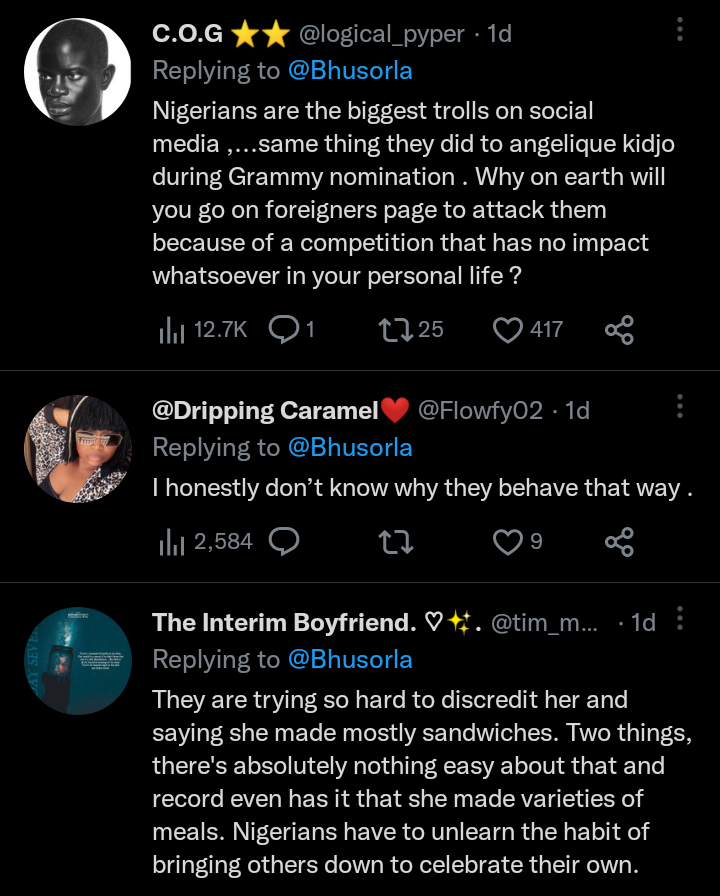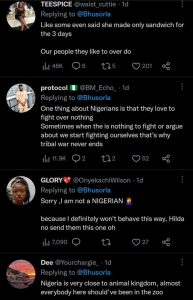 We do everything possible to supply quality news and information to all our valuable readers day in, day out and we are committed to keep doing this. Your kind donation will help our continuous research efforts.
- Advertisement -