Human rights activist, Aisha Yesufu has commended the residents of Imo State for obeying the sit-at-home order of the Indigenous People of Biafra following the visit of President Muhammadu Buhari to the state.
Roads, streets, and businesses in Imo state were majorly deserted on Thursday as President Buhari arrived the state wearing Igbo attire.
The Governor of Imo State, Hope Uzodinma had invited the president to commission some projects in the state.
Some of the projects slated for commissioning included Naze-Nekede-Ihiagwa-Obinze Link Road Phase One, an underground tunnel on D-Tiger Road Owerri, the Egbeada Bye-Pass and the new State Executive Council Chambers at the Government House, among others.
Yesufu while reacting to the compliance to the sit-at-home order in the state, said it is an effective weapon when strategically deployed.
She further stated that the empty streets will hit Buhari real hard.
She wrote, "Buhari talked about the 1967 treatment some time ago and today he got the 2021 treatment. With Buhari's crave for attention, pomp and fanfare, the empty streets will hit him real hard."
"Sit At Home order is an effective weapon that can be deployed strategically and today it was!"
The activists also mocked the president for his Igbo outfit which has attracted the reactions of Nigerians.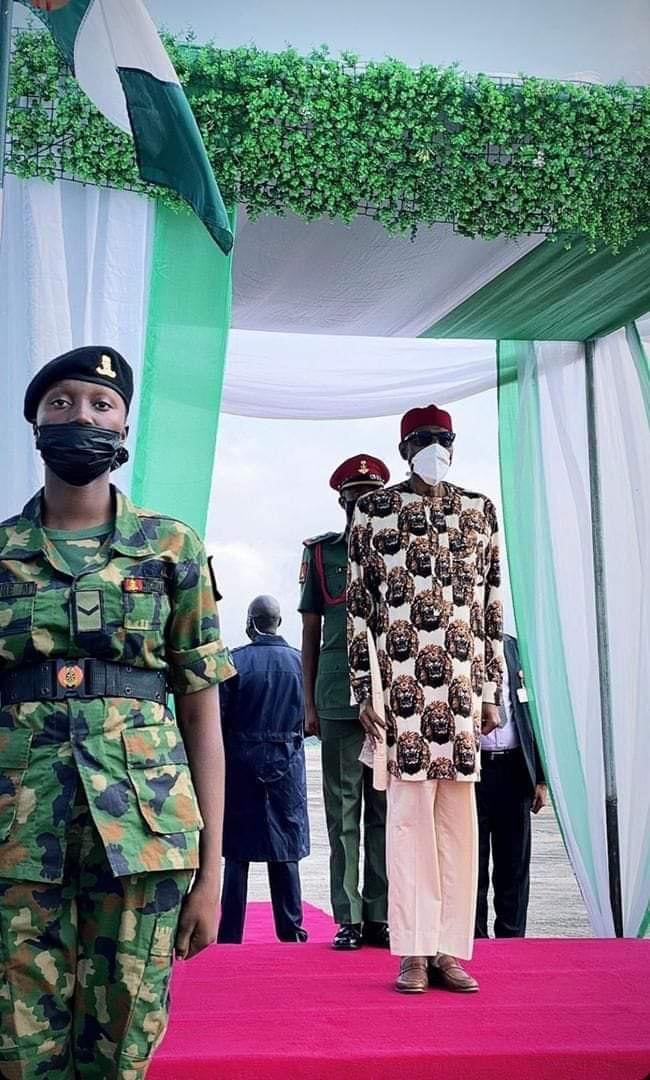 "If there is one thing Buhari is competent at doing and has competently done in his 6 years in office, it is modelling!"
"This tailor must be so terrible that he has not been able to competently handle the only competent thing he knows how to do."