Many Nigerian students are now used to the saying "My School is after my life". This saying/expression is no longer new to tertiary institution students as they now make use of it often.
There are some courses in Nigerian tertiary institutions that students hardly have time for themselves. Courses like medicine, law etc. are very serious courses students who are offering these courses make complain as this lady did.
Klara Kalu, a student who is studying medicine complained of how stressful the program is, and how serious their departmental lecturers are.
This young lady is probably not having the rest she would have loved to have, this is why she came on Twitter to scream that her school is after her life.
READ ALSO:  Ferscoat  School Enlightens Students On Need For Sexual Purity
Read what she wrote below.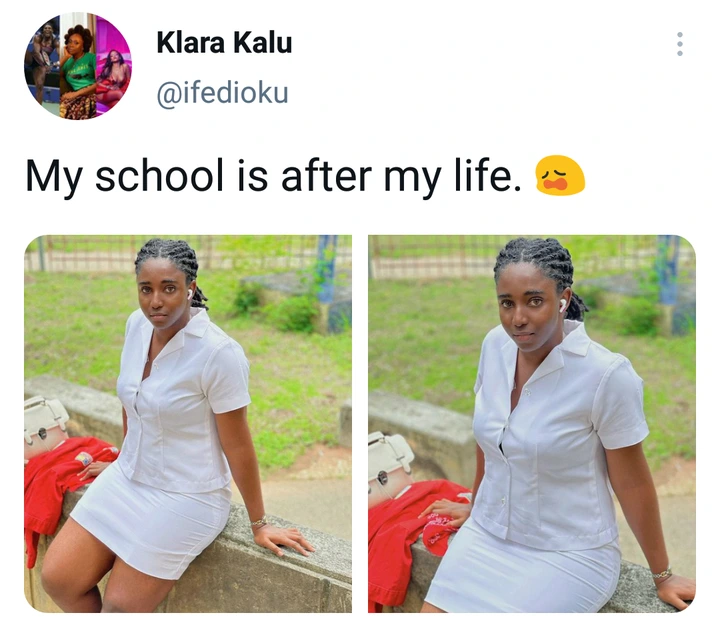 Medicine students can understand this young lady's predicament but then it is for her own good.
The course she is reading is very sensitive so she should have been prepared for the stress ahead.
We do everything possible to supply quality news and information to all our valuable readers day in, day out and we are committed to keep doing this. Your kind donation will help our continuous research efforts.
- Advertisement -