The Eastern part of the country harbours the best and largest Islamic secondary school in Nigeria. The school is located in the Afikpo North Local Government Area of Ebonyi State.
The Islamic Center, Afikpo was founded by Sheikh Ibrahim Okpani Nwagui in 1958. The same year he brought Islam to the town of Afikpo.
-Advertisement-
The school has primary and secondary sections. The school measures in Arabic Language, Islamic Studies, Physics, English Language, Biology, Chemistry, English Literature, and Mathematics.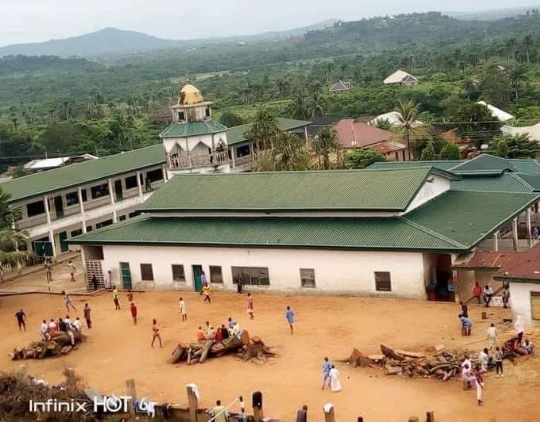 The school which was built some decades ago stands as the best Islamic secondary school and harbours the highest number of Eastern Muslims.
According to Sheikh Daud Nwagui, the Headmaster of the Primary School section, there is a plan to turn the school into an Islamic University. In his words to Daily Trust newspaper, there is hope to convert the school into a university of Islamic Studies.
Afikpo is a hilly town in Ebonyi State. The town harbours the highest number of Igbo Muslims in the South East, followed by Nsukka the abode of the University of Nigeria, Nsukka in Enugu State.