Death they say is a necessary evil and most times when it stings, it takes those so dear to us. It saddens the heart when we hear news of how good people are being snatched by death and the Afenifere Spokesman, Yinka Odumakin happens to be one of those whose death has thrown a lot of people into mourning.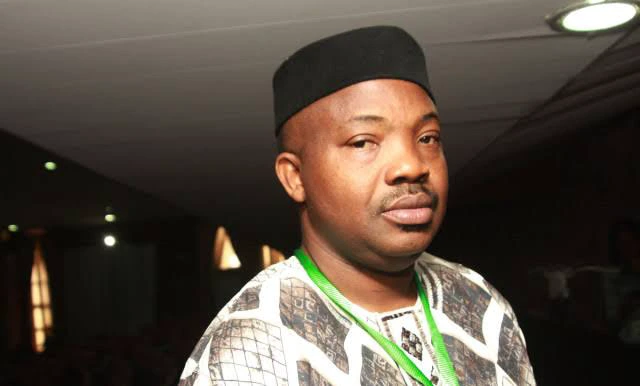 The Dogged Yoruba Leader, Yinka Odumakin who before his death was the National Publicity Secretary of Yoruba Socio-political organization, Afenifere.
His death was also twitted by Omole Sowore.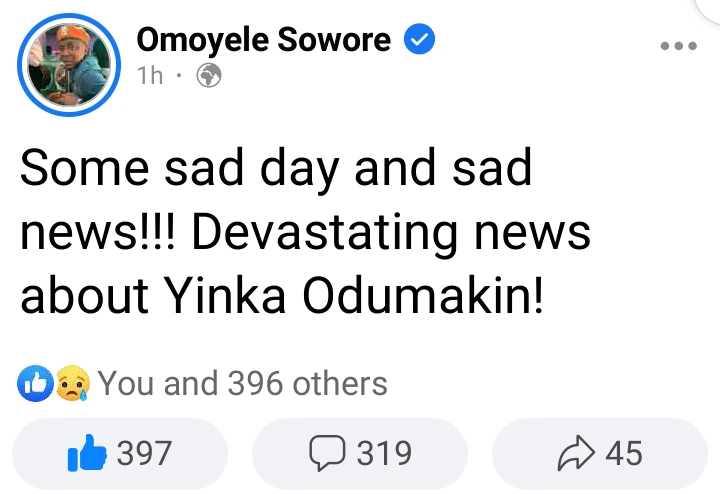 The Pro-democracy activist reportedly died of COVID-19 today as some said he had been seriously sick for some time now.
The relentless warrior and fighter had never failed to represent the interest of the Yoruba People. Even when there were killings in the Southwestern part of Nigeria by suspected Killer herdsmen, Yinka Odumakin, did not bury his voice, it was heard fighting for the security of Yoruba people in the Southwest.
In one of his articles published by Vanguard titled, 'The Wars Yoruba Fight', he spoke extensively on how Fulani herdsmen colonized Yorubaland and started committing all manner of atrocities under the disguise that they can inhabit any part of Nigeria.
Yinka Odumakin described the Yoruba people as those who are slow to anger and called on relevant authorities to quickly swing into action in order to prevent another Civil war between the Yoruba people and Fulani which occurred in Oshogbo in 1840 where Yoruba people used traditional technology to prosecute wars.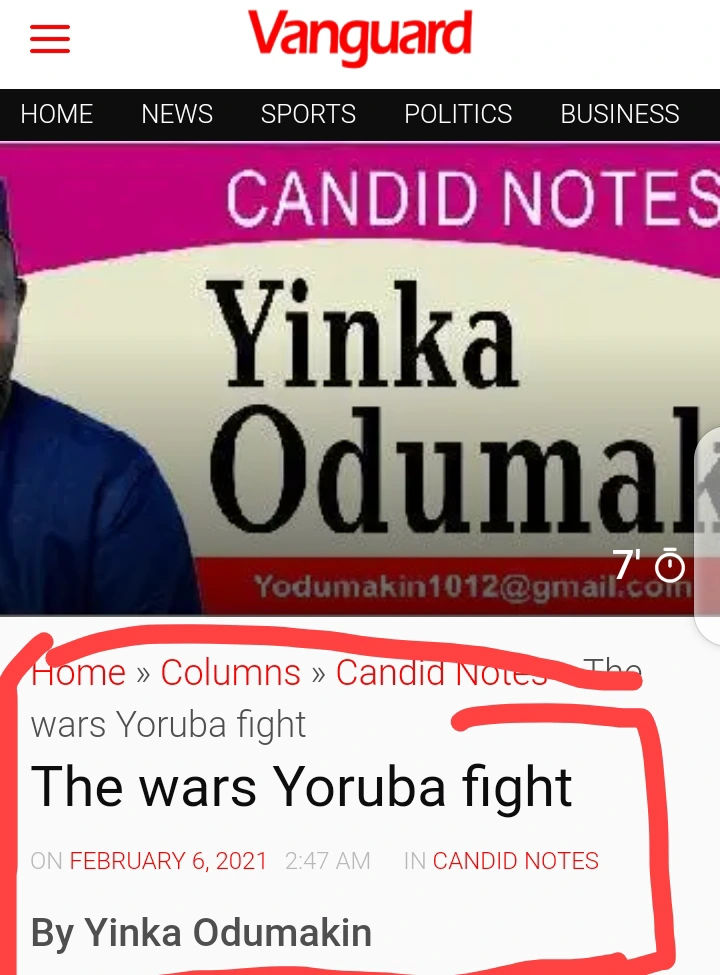 Even when Sunday Igboho gave eviction order to Fulani herdsmen from some parts of Southwest and was invited by the Police, Yinka Odumakin protected his image and that of the Yoruba people by telling the Federal Government to leave him alone and go after killer herdsmen.
He was a comrade and an activist who was sincere in representing and speaking for the Yoruba people, he spoke the truth at all times without fear or favour.
See reactions: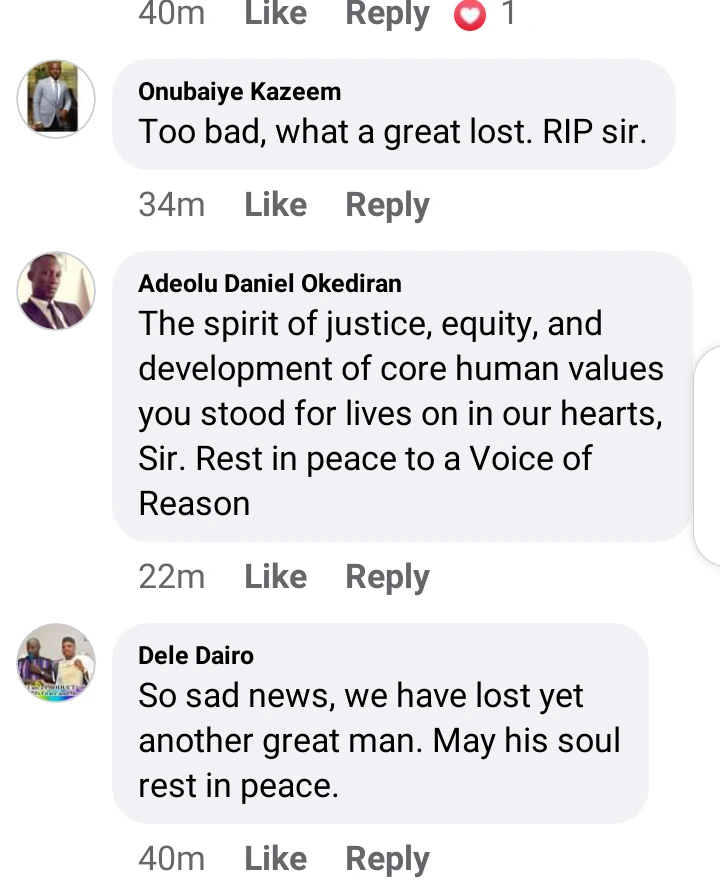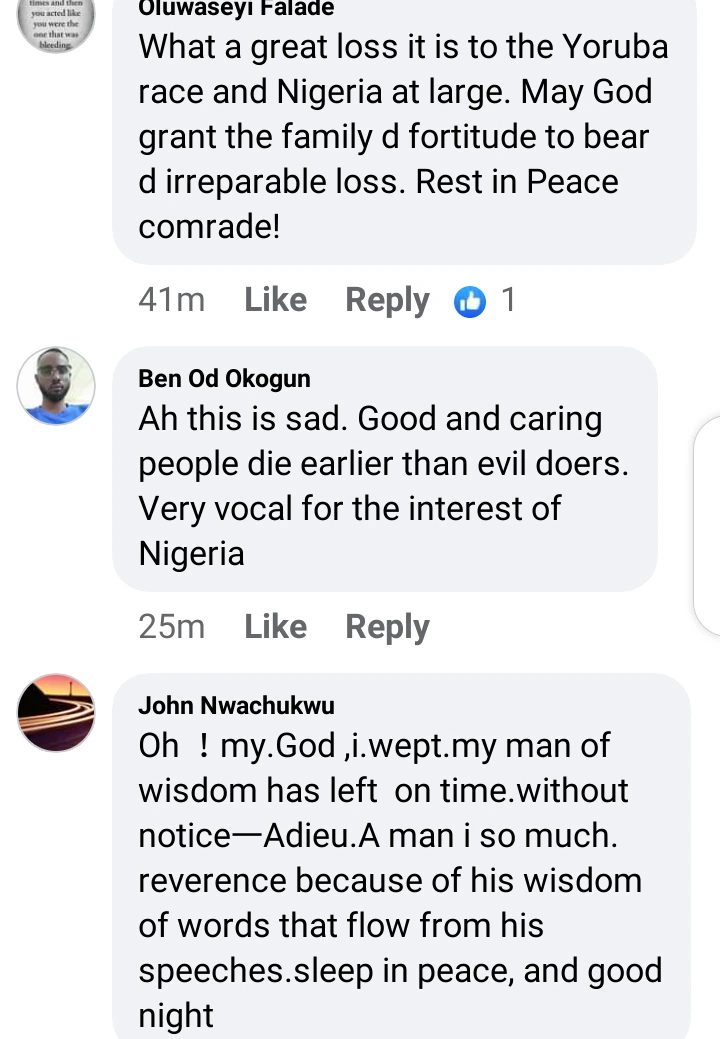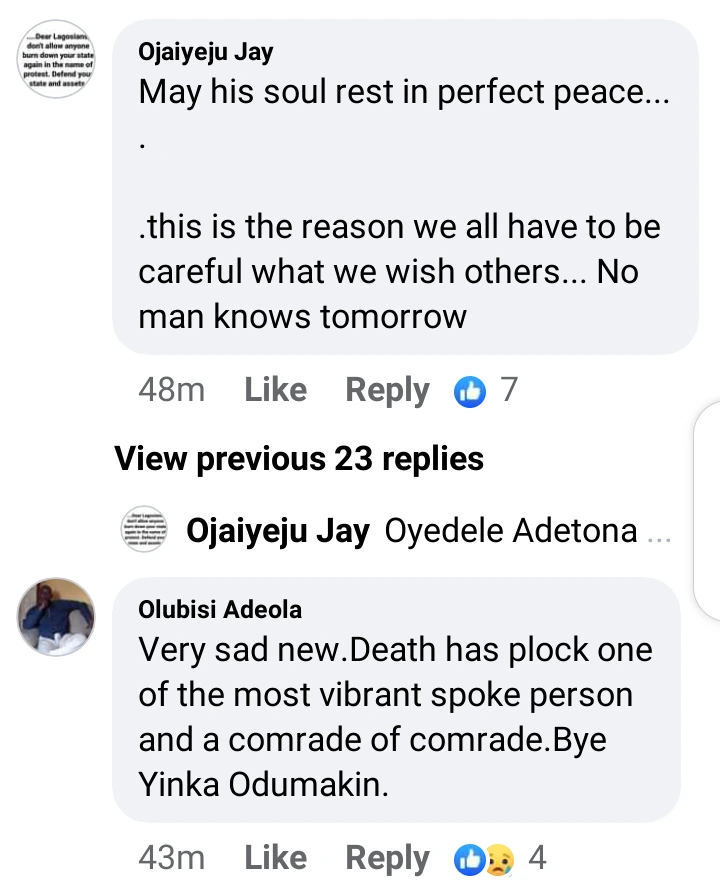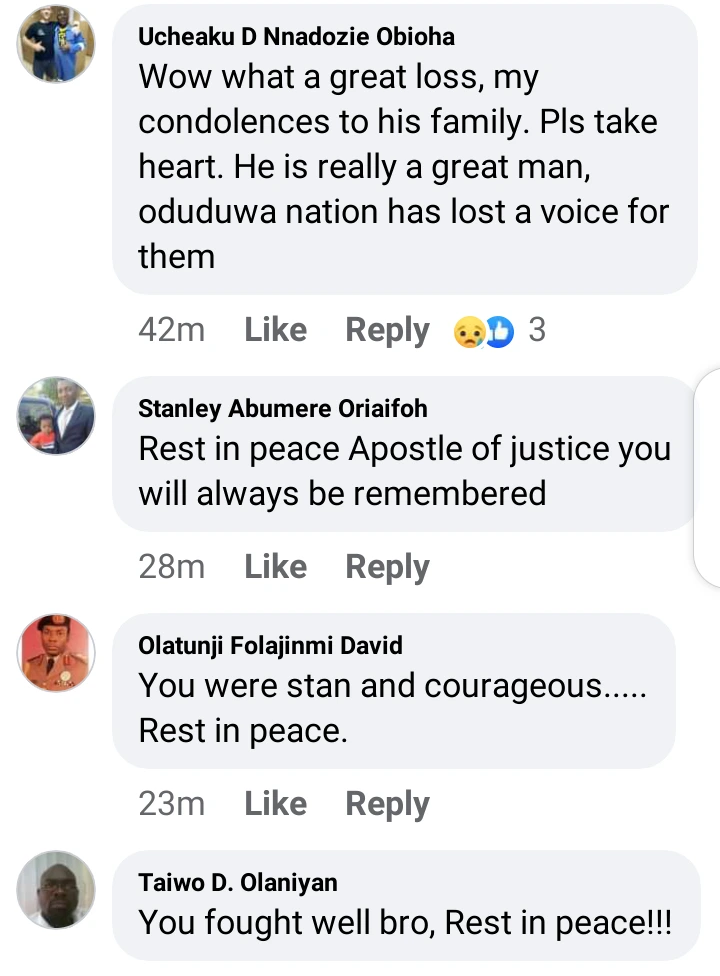 Are we going to see another leader like Yinka Odumakin, will the voice of Yoruba people still be heard after the death of her major voice? May his soul rest in perfect peace where ever he is now.