Here is what President Muhammadu Buhari, told the southerners that visited him on Monday for a meeting
His meeting with the southerners was reported on Monday, by Garba Shehu, the Special Adviser to the President on Media. He reported on Facebook, what Buhari told the southern elders and leaders on Sunday.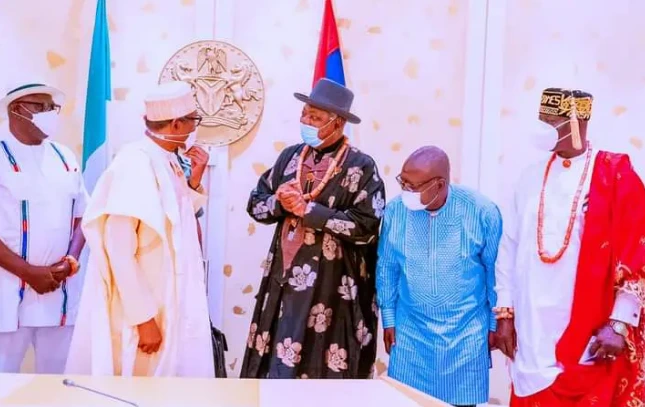 He reported that the president received the Ijaw National Congress (INC) and some elders from the Niger Delta region.
He said that Buhari commended the Ijaw National Congress for organizing a free and fair election.
He also told the southern leaders that he has recognized their demands and that he would do everything possible to stimulate their wants.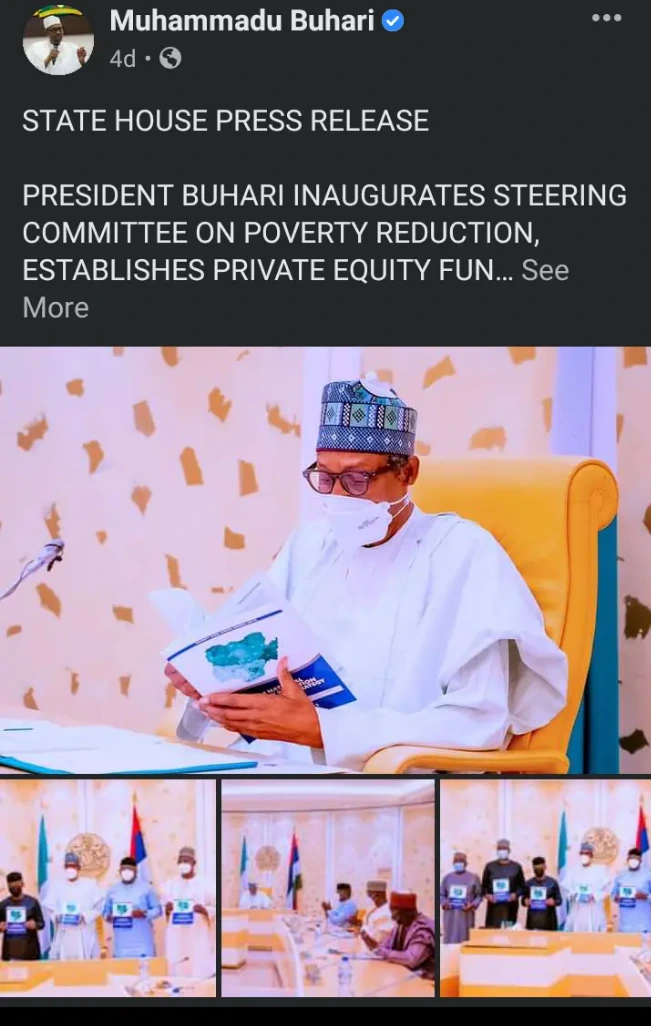 He said, "President Muhammadu Buhari's speech at his meeting with elders from Niger Delta and the Ijaw National Congress (INC) representatives on Sunday, June 27, 2021, at the Presidential Villa, Abuja.
"I welcome you all to the Presidential Villa, the Ijaw National Congress, and elders from the Niger Delta region. I commend Professor Benjamin Okabe for leading the good people of Ijaw to my home. I equally thank you all for visiting me, just after your successful election in April and a ceremonial swearing-in. You are highly welcomed.
"I want to congratulate the winners during your last election and commend the organizers for organizing a free and fair election. I urge the new executives of the Ijaw National Congress to be steadfast as a lot of responsibility is placed on their shoulders adding to the years that the congress stayed without leadership.
"It's a sign of peace among the Ijaw people, which is one of the country's main ethnic groups. I urge the Ijaw people to maintain collectiveness as it would help their leaders to be able to articulate their demands to the Federal Government and make it a National Discourse.
"I have received your complaint to the Federal Government about the high rate of oil spillage. I have directed the National Oil Spill Detection and Response Agency, which is under the ministry of environment, to reduce the rate of oil spillage and to prevent further spillages.
"I have also received your demand for the creation of two states and additional local government areas for the people of Ijaw. It is a legitimate matter and would be handled by the National Assembly after a formal occurrence of the state government.
"As I thank you all for your visit once more, I believe in the support I've received from the southern part of the country. I vow to be steadfast in your demands and towards resolving every challenge that the country is currently facing.
"God Bless the Federal Republic of Nigeria."