A young man in Nigeria has gotten the wrath of his community youths after he was caught on camera assaulting his mother.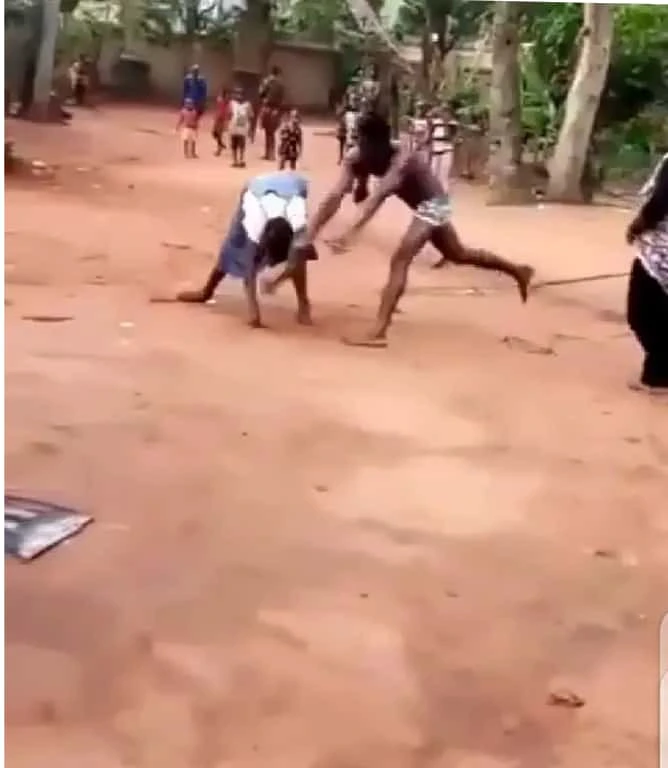 The middle-aged man, whose name was given as Sunday Maduegbunam, was seen in a viral video beating his own mother, where he kicked, flogged and boxed her severally in the public glare.
-Advertisement-
The incident was said to have happened in Ogidi, Idemili North Local Government Area of Anambra State.
In the trending video seen, the young man could be seen using a long and heavy stick to descend mercilessly on his elderly mother as he even tried to strangulate her to the dismay of onlookers who were mostly women and children.
Luck however ran out of him after the video had gone viral on various social media platforms as the youth in the community who came across the video quickly went in search of him.
After they caught him, he was interrogated where he confirmed his identity and confessed to committing the offence and as such, the youth applied the traditional discipline to serve as a deterrent to others as the offence is considered as an abomination in the land.
Though he begged for forgiveness the youths were however not willing to listen to him as he was tied to a pine tree and flogged with canes on his bareback with the warning not to repeat the act again.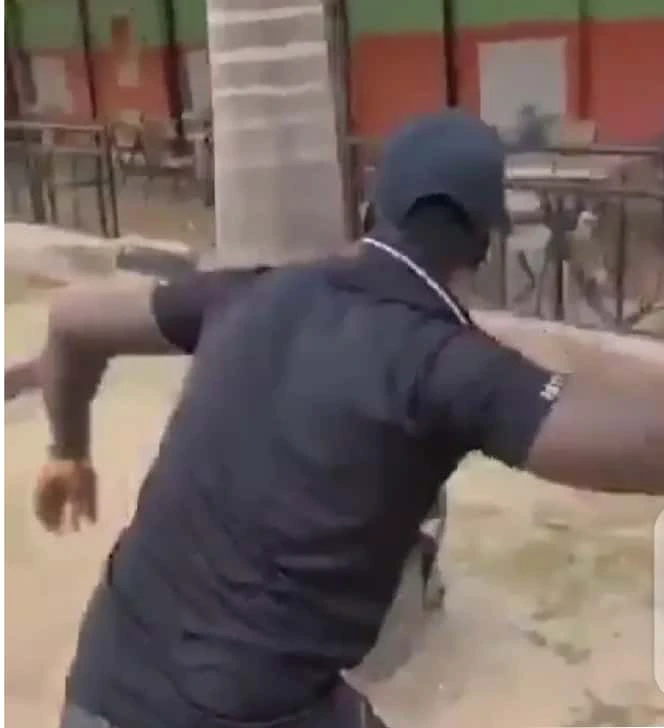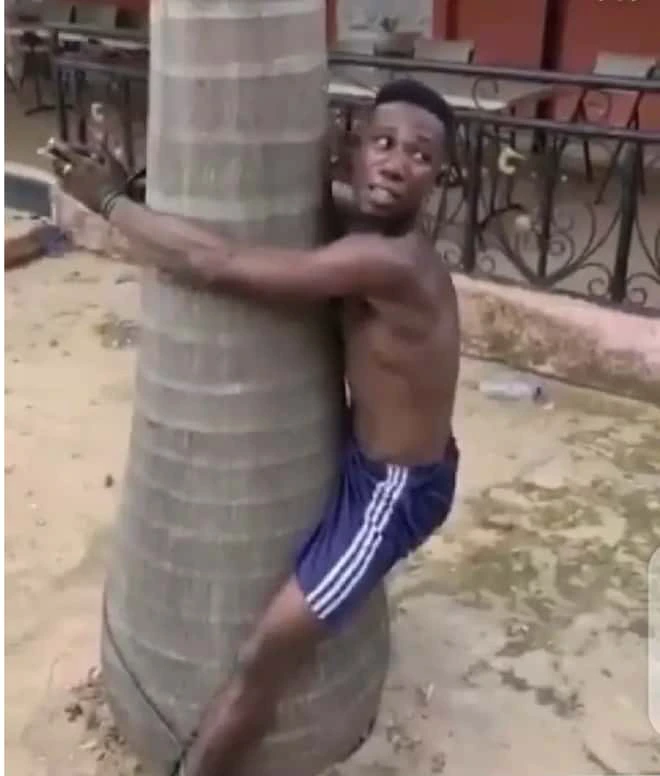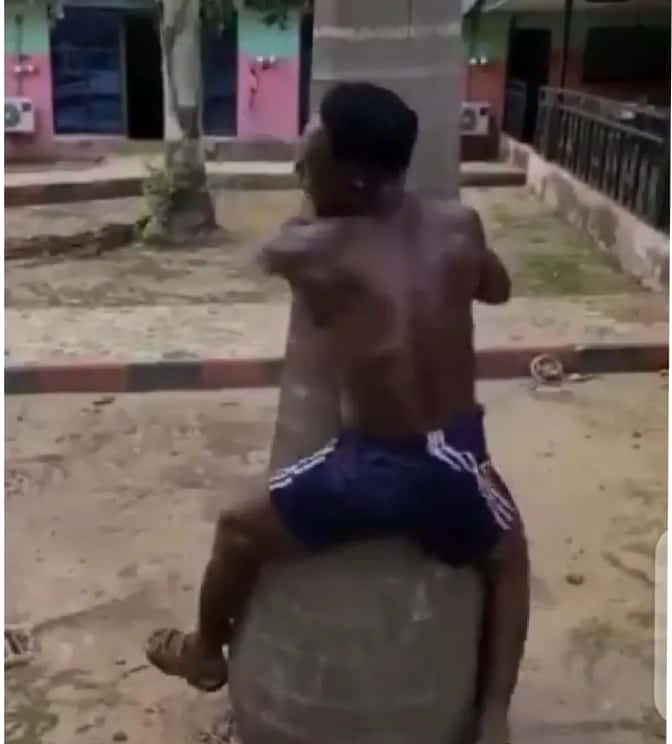 Click the link below to watch him beat up his mother.
https://www.instagram.com/p/COZtm6SDwZu/?utm_source=ig_web_copy_link