There are beautiful things President Muhammad Buhari has done in Nigeria but this time, people focus so much on the level of Insecurity in the land.
Before president Muhammad Buhari came into power, one of the promises was to make train start working well and today people can see that trains have started working in the country.
-Advertisement-
Lauretta Onochie retweeted a video of a young man who was inside one of the trains and said "I am right inside the Buhari Train At Ujevwu, Delta State in Udu LGA heading for Itakpe"
In responding to the video, Lauretta said "when satisfaction is overwhelming, there are no words that can describe the joy within". She said in such good circumstances, people mouth may not be able to speak a word but facial expressions will speak how they feel.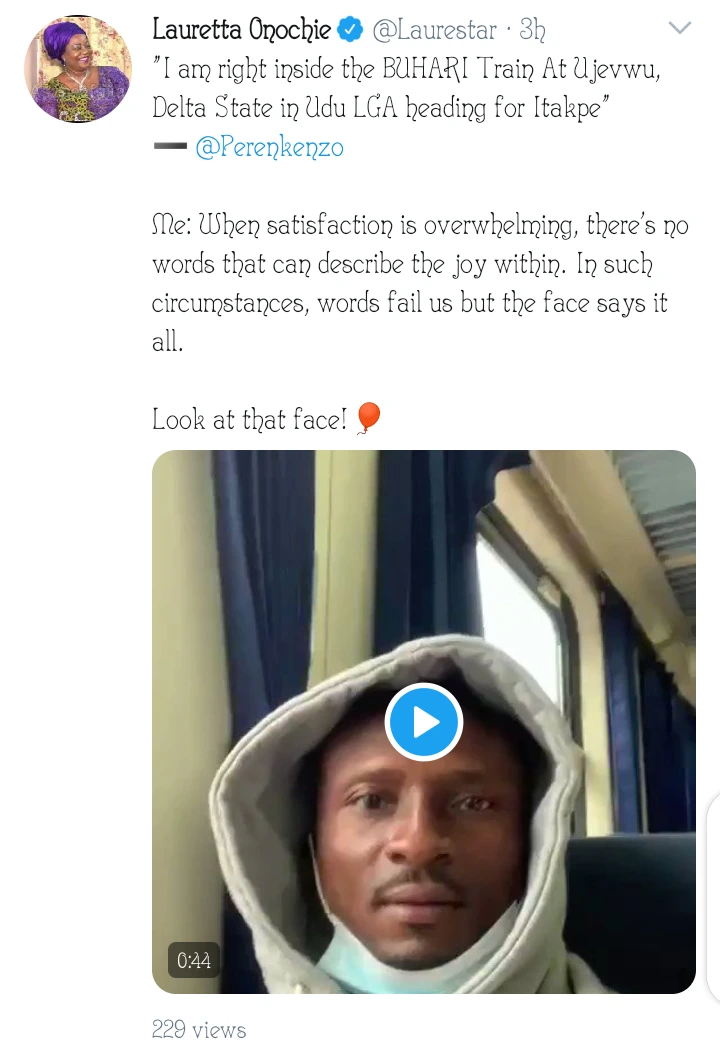 A click on this video will make you see the interior of the train.
Below are some screenshots from the video.